Season 2 | 2-Minute Tuesdays
Rental Properties in Mauritius - The Guide
Welcome to a fresh episode of 2-Minute Tuesdays, where we'll dive into rental properties in Mauritius. This is especially valuable if you're considering a move to Mauritius and wish to explore the island before making a long-term commitment to property ownership.
Rent a Property in Mauritius
Timo Geldenhuys: What a privilege to be standing in these beautiful gardens at Chateau Bel Ombre. Part of the heritage domain, here stands a beautiful property development called Heritage Villas Valriche. 
One frequently asked question concerns rental properties in Mauritius. The motivations for coming to Mauritius vary, and not everyone arrives with the intention to purchase property immediately. Many individuals prefer to test drive the island before committing to a long-term stay, and others come for job opportunities, prompting the need for rental properties.
Navigating the rental market in Mauritius is both diverse and challenging. Presently, demand significantly surpasses supply, particularly in the two primary areas we operate – the West Coast, covering the Black River and Tamarin area extending up to Cascavelle, and the North, encompassing the greater Grand Baie area. 
Both those regions have a shortage of stock, and one of the reasons for that is that during the COVID period, construction came to a standstill, and subsequently Mauritius has relaxed its restrictions and made it easier for people to come, live and work in Mauritius. As a result, there's been an influx of people and the demand is just outstripping the supply.
When Should You Start Your Property Search?
For prospective renters, my recommendation is to plan ahead when searching for rental properties in Mauritius. Regarding property types, we offer a diverse range of options in Mauritius, primarily including apartments, duplexes, and villas. Additionally, the pricing spectrum is extensive, providing flexibility to suit various budget considerations.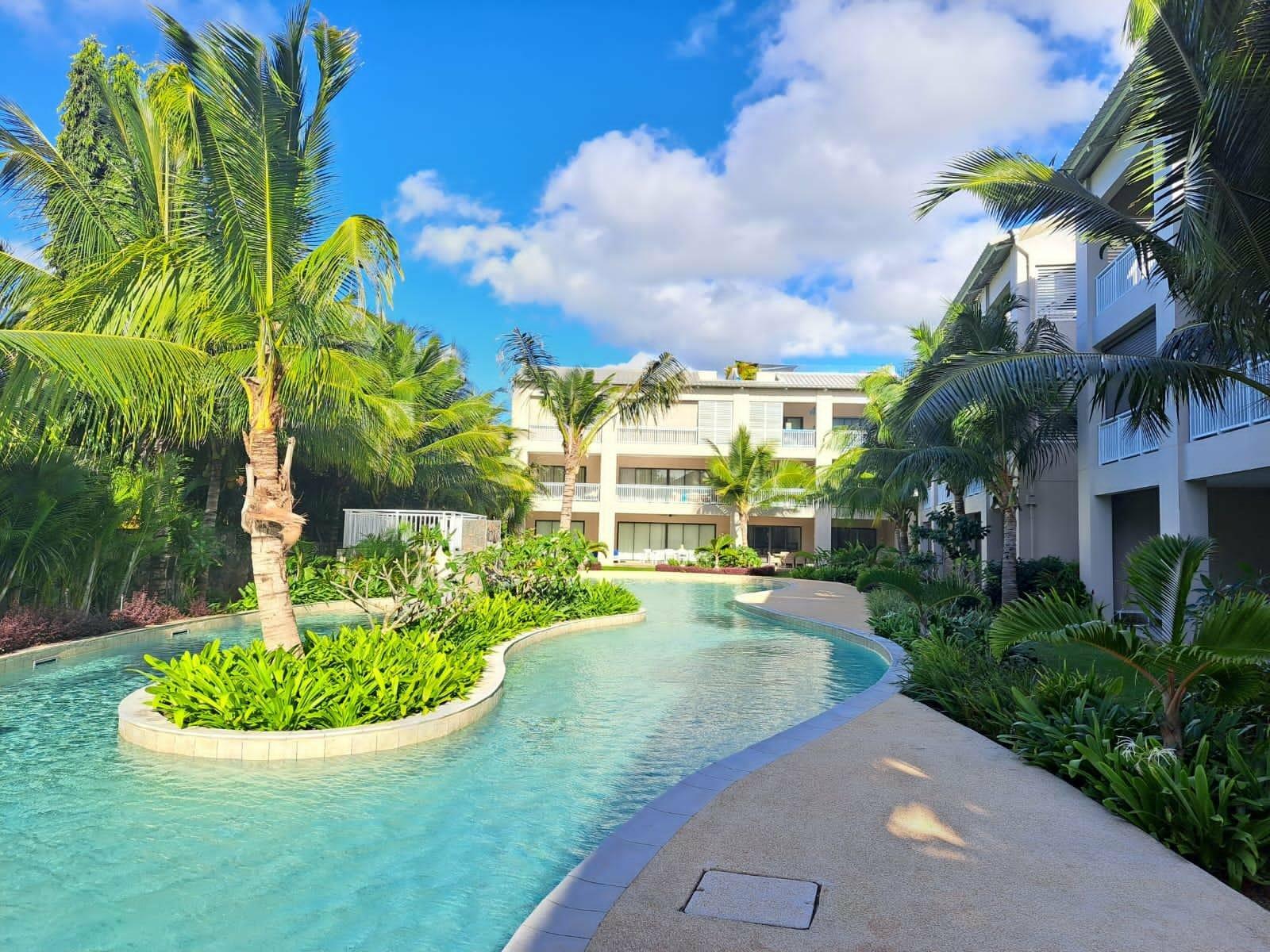 Discover this exceptional 2-bedroom penthouse – MUR 120 000 | Month
Available for rent immediately
Rental Property Prices In Mauritius
In our operational market, a one or two-bedroom apartment can be secured for around MUR 40,000, while a beachfront villa may range from MUR 250,000 and beyond. Our focal point lies in spacious 4-bedroom family homes, a sought-after option priced between MUR 80,000 and MUR 120,000. This range facilitates the inclusion of amenities such as a pool, space for pets, and a comfortable environment for children.
What Areas Should You Rent A Property In?
For those desiring a more lavish and secluded lifestyle, consider areas like Heritage Villas Valriche on the West Coast. As for the East Coast, developments like Anahita are available, and there is also Blue Bay down South. Of course, popular choices include predominant areas like Tamarin and Black River, while the North, with its schools, major healthcare services, and shops, naturally attracts a substantial expat community.
If you have any property-related inquiries or needs, please don't hesitate to get in touch with us at Mauritius Sotheby's International Realty.
If you have any questions, contact us – info@sir.mu